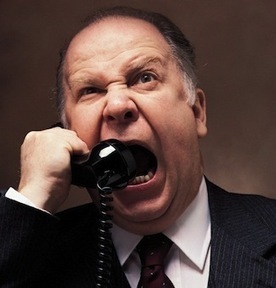 Written by Chris Horton.
This post was born out of a fascinating and revealing conversation our CEO recently had with a business executive of a prominent Minneapolis-area car dealership who absolutely refused to entertain the idea of social media marketing in general, and Twitter in particular.
A marketing director, she was convinced that her fairly expensive ad spend on a local radio station was all their brand needed to reach its target demographic, 18 to 45 year-old men.
Incredulous, our fearless leader tried to explain that such a group was one of the sweet-spots for social media/Twitter marketing (in fact, 70% of Twitter users are between the ages of 18-45; of these, just under half are men). The marketing exec seemed agitated. She would have none of it, and quickly changed the subject.
This experience is not an isolated one. I've had numerous conversations with business leaders in the over-30 crowd whose opinion of social media ranges from that of novelty item to utter abomination casting a blight over their well-ordered business universe.
Why does the mere mention of social marketing upset so many executives and business owners, anyway?
Read the full article on socialmediatoday.com