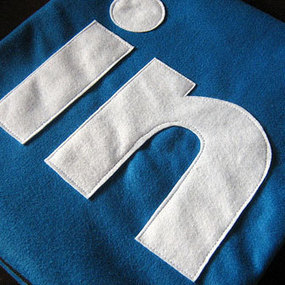 Written by Geoffry James. 
Facebook's latest $1 billion acquisition smacks of a desperation that LinkedIn consistently manages to avoid.
With all due respect to Facebook, paying $1 billion for Instagram smacks of desperation.
It's as if CEO Mark Zuckerberg is terrified of becoming irrelevant and is willing to spend insane amounts of money in order for Facebook remain on the forefront of cool.
Read more at Inc.com: Full coverage of the Facebook-Instagram deal
That's a hopeless quest, though. Facebook may be many things, but it's not cool any longer. It lost that imprimatur back when it allowed corporate pages (yes, even yours) and advertising.
Where Is the Love?
More importantly, nobody seems to love Facebook any more. People seem mostly tolerate it, because it's convenient. And that's why Facebook remains vulnerable.
Consumer-oriented social networking sites are like television networks: People will switch when there's something better on another channel.
With its awkward design, 1990s-style layouts, weird privacy policies, and intrusive advertising, Facebook is vulnerable to the next best thing. Frankly, I think it's just one online conversion program away from losing its customer base and becoming the next MySpace.
That's not true of LinkedIn, though. LinkedIn is all about business and people's resumes. Because its scope is limited to fundamentally dull information, LinkedIn is simply not vulnerable to something "cooler."
See the full story on www.inc.com