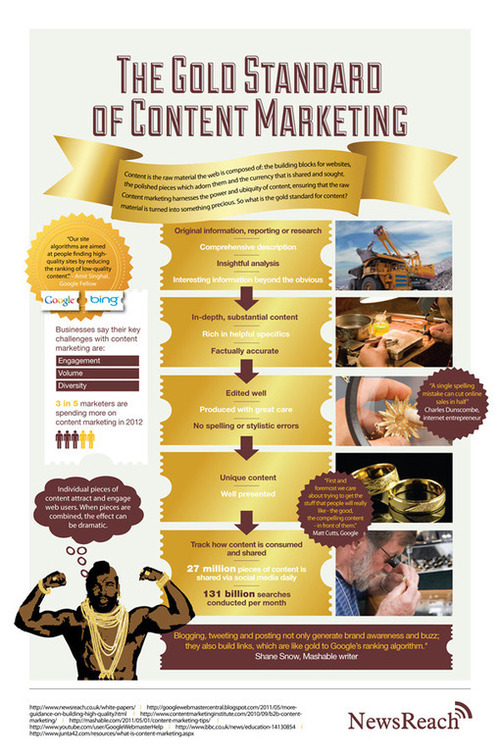 Content Marketing is about the most effective way to harness content's ubiquity and power. Individual pieces of content work to attract and engage web users, but when the pieces are combined, the effect can be dramatic.
Just as gold must be sourced, mined, processed, shaped and hallmarked to become desirable pieces, so too must high-quality content.
Search-optimised articles, blogs and social media posts can combine to produce a dazzling effect on brand awareness, customer engagement and SEO. But time, care and expertise are needed to ensure your content is solid gold, and not simply gold plated.
The NewsReach infographic explores the processes involved in creating quality content and supports our latest White Paper – The True Value of Content Marketing – which will be released in the coming days.
Read the NewsReach blog to learn more about their infographic.
See on www.newsreach.co.uk